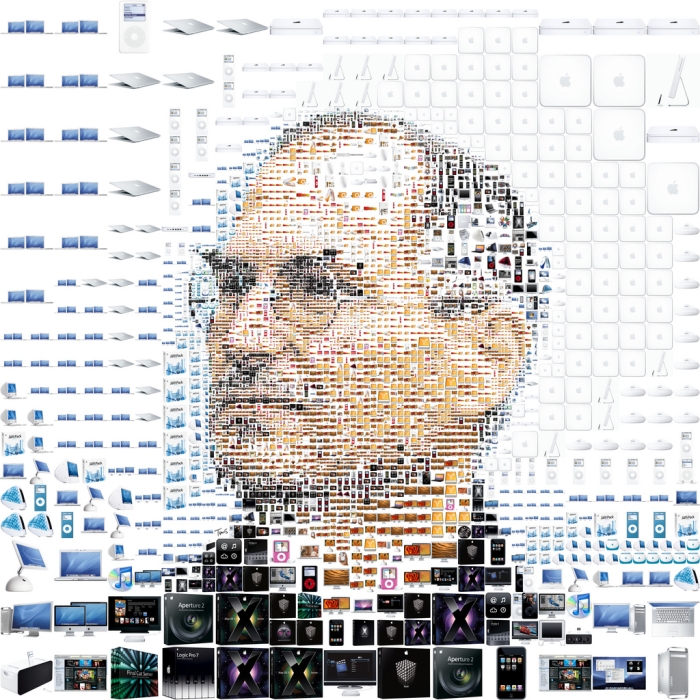 Have you ever wondered who are the top leaders from around the world focusing specifically on the area of Leadership? I have, and that's why I started compiling the below list of 50 top leaders, because I want to know who they are.
Leadership: 50 Top Leaders
This list of the world's 50 Top Leaders in Leadership is to remain an unfinished list. It will be updated no less than annually, but likely every quarter. Names of top leaders will be added and names will be removed. I am looking for influential people to follow and introduce my readers to, so if you know of some top leaders who focus primarily on leadership and should be recommended for addition to this list, click here to leave a comment about it and tell me the following:
What is his/her name?
What is the URL to his/her blog?
What is the main concentration of his/her expertise?
Embed the "50 Top Leaders in Leadership" badge.

The below list of top leaders is ranked in order according to their Alexa rank. Alexa's traffic rankings are based on the usage patterns of Alexa Toolbar users and data collected from other, diverse sources over a rolling 3-month period. A site's ranking is based on a combined measure of reach and pageviews. Reach is determined by the number of unique Alexa users who visit a site on a given day. Pageviews are the total number of Alexa user URL requests for a site. However, multiple requests for the same URL on the same day by the same user are counted as a single pageview. The sites with the highest combination of users and pageviews are ranked #1, #2, #3, #4, #5, etc. (i.e. Google, Facebook, YouTube, Yahoo, Baidu, etc.)
Alexa Rankings as of: February 7, 2013



| # | Name | Blog Title | Twitter | Alexa | Incoming Links |
| --- | --- | --- | --- | --- | --- |
| # | Name | Blog Title | Twitter | Alexa | Incoming Links |
| 1 | Michael Hyatt | Michael Hyatt | @MichaelHyatt | 17,708 | 5,000 |
| 2 | Brian Tracy | Brian Tracy International | @BrianTracy | 18,893 | 1,957 |
| 3 | Mike Myatt | N2Growth | @MikeMyatt | 25,157 | 601 |
| 4 | Alison Green | Ask A Manager | @AskAManager | 49,318 | 618 |
| 5 | Donald Latumahina | Life Optimizer | @LifeOptimizer | 105,614 | 941 |
| 6 | Daniel Pink | Daniel H. Pink | @DanielPink | 115,871 | 3,373 |
| 7 | Michael McKinney | Leadership Now | @LeadershipNow | 136,726 | 1,041 |
| 8 | Dan Rockwell | Leadership Freak | @LeadershipFreak | 157,918 | 797 |
| 9 | John Hunter | Management Improvement Blog | @curiouscat_com | 190,204 | 994 |
| 10 | Dan Miller | 48 Days | @48DaysTeam | 190,430 | 448 |
| 11 | Alexander Kjerulf | Chief Happiness Officer | @AlexKjerulf | 241,029 | 1,349 |
| 12 | Mike Henry Sr. | Lead Change Group | @LeadChangeGroup | 254,164 | 419 |
| 13 | Tom Peters | Tom Peters | @Tom_Peters | 319,733 | 2,901 |
| 14 | Skip Prichard | Leadership Insights | @SkipPrichard | 327,072 | 173 |
| 15 | Mike King | Learn This | @Mike_King | 337,628 | 367 |
| 16 | Dave Taylor | Intuitive Systems | @DaveTaylor | 358,069 | 936 |
| 17 | Charles Specht | Entrepreneurial Leadership | @CharlesSpecht | 390,494 | 87 |
| 18 | Mitch Mitchell | T.T. Mitchell Consulting, Inc. | @Mitch_M | 395,782 | 287 |
| 19 | Ron Edmondson | Ron Edmondson | @RonEdmondson | 395,934 | 474 |
| 20 | Terry Starbucker | Terry Starbucker | @Starbucker | 472,319 | 350 |
| 21 | Rajesh Setty | Rajesh Setty | @RajSetty | 495,637 | 259 |
| 22 | Bob Burg | Bob Burg | @BobBurg | 501,133 | 499 |
| 23 | Art Petty | Art Petty Group | @LeadershipCafn | 503,978 | 297 |
| 24 | Kevin Eikenberry | Leadership & Learning | @KevinEikenberry | 508,605 | 569 |
| 25 | Dan Roam | Dan Roam | @Dan_Roam | 528,854 | 305 |
| 26 | Lolly Daskal | Lolly Daskal | @LollyDaskal | 541,190 | 187 |
| 27 | Chris LoCurto | Leadership & Small Business | @ChrisLoCurto | 559,660 | 155 |
| 28 | Wally Bock | Three Star Leadership | @WallyBock | 601,581 | 580 |
| 29 | Bob Sutton | Work Matters | @work_matters | 611,790 | 1,495 |
| 30 | John Maxwell | John Maxwell on Leadership | @JohnCMaxwell | 635,099 | 613 |
| 31 | Tom Shulte | Linked 2 Leadership | @TomSchulte | 799,352 | 422 |
| 32 | Mark Sanborn | Developing Leaders in Business and in Life | @Mark_Sanborn | 807,180 | 308 |
| 33 | Ken Blanchard | Blanchard LeaderChat | @LeaderChat | 882,240 | 293 |
| 34 | Jon Gordon | Jon Gordon | @JonGordon11 | 885,675 | 350 |
| 35 | Brian Dodd | Helping Leaders Find Solutions | @BrianKDodd | 915,067 | 152 |
| 36 | Tim Sanders | Tim Sanders | @SandersSays | 941,235 | 334 |
| 37 | Tom Foster | Management Skills Blog | @FosterLearning | 966,776 | 141 |
| 38 | Steve Roesler | All Things Workplace | @Steve Roesler | 1,052,578 | 616 |
| 39 | Scott Eblin | Eblin Group | @ScottEblin | 1,107,094 | 205 |
| 40 | Mary Jo Asmus | Aspire Collaborative Services | @mjasmus | 1,135,265 | 214 |
| 41 | Jim Estill | Time Leadership | @JimEstill | 1,236,202 | 292 |
| 42 | Mark Miller | Great Leaders Serve | @LeadersServe | 1,424,815 | 99 |
| 43 | Susan Mazza | Random Acts of Leadership | @SusanMazza | 1,454,038 | 197 |
| 44 | Bret Simmons | Bret L. Simmons | @drbret | 1,460,987 | 321 |
| 45 | Dan Black | Dan Black on Leadership | @bdonleadership | 1,477,756 | 98 |
| 46 | David Zinger | David Zinger | @DavidZinger | 1,487,756 | 371 |
| 47 | Tony Robbins | Anthony Robbins | @tonyrobbins | 1,553,985 | 223 |
| 48 | Joseph Lalonde | Empowering Young Leaders | @JosephLalonde | 1,989,774 | 148 |
| 49 | Kimanzi Constable | Tales Of Work | @KimanziC | 2,123,713 | 90 |
| 50 | Steve Farber | Extreme Leadership | @SteveFarber | 2,302,955 | 277 |
* Image credit: tsevis (Creative Commons)