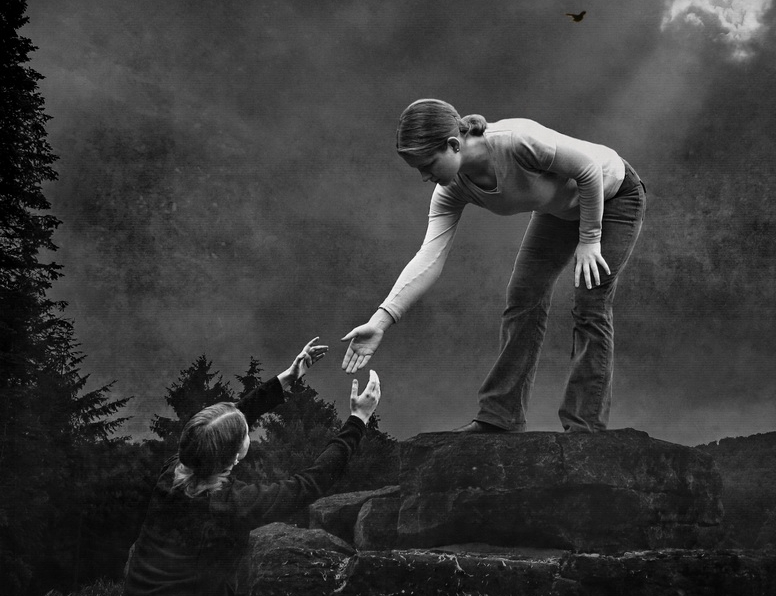 There are people from all around the world who are doing truly amazing things. You are doing amazing things. (Yes, I said you!)
You are capable of so much and, frankly, of so much more! After all, you were created in the very image of God. Therefore, I believe it to be only natural that you will positively influence thousands of people from all around the world.
Don't you believe that?
Actions speak louder than words. People will be influenced by your inspiring story for many years to come. Live that story today!
How To Influence People
Some people influence others around them by their words, both spoken and written words. Others influence people with bold actions. Many of us are inspired by people because of the story they have lived or are still living.
Below is a video of a man who was a paratrooper in the US armed services. From too many jumps, he injured his knees and back. He could only get around with canes supporting both arms. He could barely walk.
He got depressed, deeply so. He put on weight and, as you'll see, got rather unhealthy. He began searching for answers. Searching for hope.
Doctors told him he'd never walk unassisted ever again. Fitness gurus and health experts all turned him down…except for one person. One person believed in him, encouraged him, and held him accountable.
Wow, it is amazing how much positive influence you can have over a person when you give them the support they need.
Think about this…
Encouragement is one gift you possess and which you have an UNlimited arsenal of. You could dish it out over and over and over again and never run out. In fact, the more you use it the more you receive of it. Imagine how our world might change if each of us focused our efforts on encouraging people around us with our words and actions.
That's how to influence other people. That's how you can change the world.
QUESTION: After you watch the below video, click here to leave a comment about how someone you know has encouraged, influenced, or inspired you to do greater things.
* Image credit: h.koppdelaney (Creative Commons)