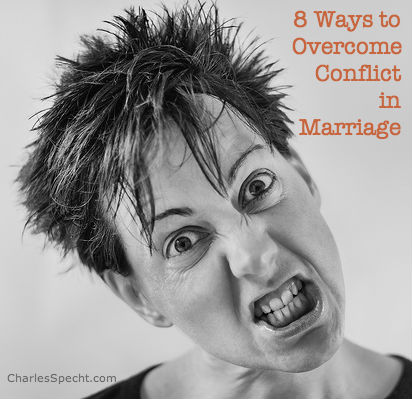 You can find almost anything on internet these days. But you have to be very, very, very careful about trusting the publisher of what you find on the internet because, as President Abraham Lincoln himself said,
"Don't trust everything you read on the internet" ~Abraham Lincoln
(Get it? I hope so!)
I Hate My Husband 6,600 Times Over
Google is a mammoth search engine. It also has an amazing internet tool that allows you to type in particular keywords to figure out how much website "traffic" that word or phrase generates in monthly web searches. It can be a helpful tool, especially if you want to write an article about a specific topic (such as: Why I hate my husband) but want to know how best to phrase it for optimal readership.
I hate my husband. These are the four words I've used for the keyword phrase for this article. Want to know why? I chose this phrase because it gets about 6,600 searches every month on Google alone. That means that around planet Earth there are thousands of frustrated wives out there desperately searching for answers to their broken marriage, and they turn to Google looking for the answers.
That makes me sad. And angry.
It pains me to know that a man would hate his wife or that a wife would hate her husband. Sure, we can get frustrated at our husbands or wives…….but hatred? Doesn't that seem over-the-top or vengeful or even downright wicked? Yes, it certainly does. But it also demonstrates how thousands of women out there are searching for answers about what to do in marriage. And by the grace of God I want to give them some helpful suggestions!
Resolving Conflict God's Way
If a woman gets to the point of hating her husband, it's time for counseling…..and fast! After all, the Bible commands that husbands are to love their wives and wives are to respect their husbands. Hatred in a marriage is the sad result of bitter conflict and resentment. But I have good news for you: God doesn't want your marriage to end! In fact, God wants your husband to be head-over-heels in love with you, to go out of his way to demonstrate that love to you, and for you to love your husband in return.
"I hate my husband" are words that are not God's will for your life!
One thing for sure, a Christian home is not a home without problems and conflicts. When you strike two pieces of flint together you get sparks. That's what happens when two sinners come together in marriage and become one flesh. Too soon after the happy couple exchanges vows, raging infernos begin to ensue!
The truth is that whenever two people enter into a really close relationship, some disagreements are inevitable. They are bound to occur. If you are married, you've no doubt experienced them. Husbands and wives have differing opinions on just about everything, and that causes conflict in marriage, personal stress, and tens of thousands of dollars to pad the pockets of divorce lawyers.
Nowhere does the Bible indicate that conflict resolution comes naturally. For some reason, it's often easier to fight, argue, and hurl insults than it is to be kind or gentle to one another. It's easier, frankly, to do a Google search for the phrase I hate my husband than it is to want to be a peacemaker. But the latter is what God wants for your marriage.
God doesn't suggest that resolving conflicts is a piece of cake. Rather, He acknowledges that it's sometimes very difficult to come to agreement with other people. It requires work, lots of work! Though conflict resolution in marriage may be difficult, the Bible makes it clear that with God's help anything is possible. Frankly, you can go from I hate my husband to I love my husband over night. It's not as difficult as you might think at the moment.
I want to give you some suggestions on what you could do, as a wife, so that you no longer suffer from the "I hate my husband" attitude. I pray that God would use these to heal your marriage.
1. Realize that sin is the problem–not necessarily your husband.
You might not like your husband very much at the moment, but understand the problem goes much deeper than just his bad manners. The problem is that he is a filthy, wicked, rotten sinner. A rotten sinner just like you are, too! We're all products of The Fall in Genesis chapter three. That's not giving your husband an excuse for his behavior, however. It is merely stating the cause of it.
A lack of male leadership in the marital relationship, as well as not loving our wives as we ought, is directly tied to the sin that was committed by Adam and Eve in the Garden of Eden. Adam hid in a bush rather than come clean with God, confessing his sin. When Adam was finally pressed by God to give an account, the man chose to blame both God and Eve. In Genesis 3:12 Adam said,
The woman whom you gave to be with me, she gave me fruit of the tree, and I ate." ~Adam, the sinner
But Eve didn't do much better when it was her turn to give an account, either. She chose to blame the serpent (The devil made me do it!). But what I want you to see is that this sin by the first husband and wife duo led to conflict in their marriage, as well as every other marriage thereafter in human history. And that includes your marriage as well.
Here is what God said to the woman would be the result of her sin, in Genesis 3:16,
Your desire shall be for your husband, and he shall rule over you."
Do you see that? The woman would begin to sinfully desire her husband's headship in the marriage (usurping control), and the man would become a domineering, wretched, sinner who demands to rule over her without offering love to her. In case you're wondering, this is a recipe for disaster in any marriage!
So my first suggestion to any wife who says "I hate my husband" is to realize that you are both sinners and that sin tends to show its ugly face the closer we are to one another in our relationships. Defining the problem is the first step to biblical resolution to your marital conflict.
2. Meditate upon and ask yourself the following questions.
Why do married couples fight & quarrel?
Why is my husband acting the way he is acting?
Have I done anything to provoke this behavior?
Is it possible for me to love my husband ever again?
Is it possible for me to respect my husband?
Do I understand that I can't change my husband, no matter how hard I try?
Do I understand that "love" is not merely a feeling but an "action" I need to work at developing?
Does my husband acknowledge his problems?
3. Calmly (yes, calmly) explain to your husband how you are feeling.
You'll have better results approaching your husband with a cup of sugar than you will with a spoonful of vinegar. As a man myself, I know that we men have a tendency to lash back when questioned, or retreat into a corner when we feel like failures.
4. Cease with "the blame game" for now and focus on healthy communication.
Are the problems in your marriage mostly your husband's fault? Maybe. But nothing will get better in your marriage if you and your husband are blaming one another, rather than accepting your share of it. Be patient and be respectful to each other with your words.
5. Resolve to not give up on either your husband or your marriage.
Failure is not an option in marriage, as far as the Bible is concerned. There really is no reason to ever give up and file for divorce. You need to stay strong and develop the attitude that sin will not reign over you or your spouse. Keep pushing for a better outcome each and every day!
6. Acknowledge that trusting in God is the answer to your "I hate my husband" problem.
The more you rely on your own skills, abilities, and ideas, the less likely you are of having a better marriage. For Christians in particular, we know that the answer to all of life's problems is to trust and lean more on God every day, rather than trying to figure out things on our own. God's ways are always better than our ways.
7. Pray to God that He will reveal to your husband his errors, sins, and your husband's sin of not loving you.
If your husband just "doesn't get it" or simply refuses to see the situation for what it is, only God will be able to get that through your husband's thick head. God is both omniscient (knows all things) and omnipotent (is all-powerful), so pray that God would work this miracle in your marriage. The Lord already knows the answer to how to fix your marriage. Pray that He would reveal that answer to your husband in a clear way!
8. Memorize, recite, and apply the following Bible verses daily.
"Husbands, love your wives, as Christ loved the church and gave Himself up for her" (Ephesians 5:25)

"Wives, submit to your own husbands, as to the Lord" (Ephesians 5:22)

"Hatred stirs up strife, but love covers all offenses" (Proverbs 12:12)

"By insolence comes nothing but strife, but with those who take advice is wisdom" (Proverbs 13:10)

"A soft answer turns away wrath, but a harsh word stirs up anger" (Proverbs 15:1)

"A hot-tempered man stirs up strife, but he who is slow to anger quiets contention" (Proverbs 15:18)

"It is an honor for a man to keep aloof from strife, but every fool will be quarreling" (Proverbs 20:3)
————————-
In summary, remember that "I hate my husband" is not the attitude or mindset that God wants you to have about your husband. God wants so much more for you! Be patient, don't give up, and trust God to bring about healing in your marriage. And be sure to do whatever you can to go out of your way to respect your husband whenever you can!
FOR THE COMMENTS SECTION BELOW: What other suggestions do you have to offer a woman who says, "I hate my husband"? (Please leave that suggestion in the comment section below.)
Photo Credit: Camera Colin via Compfight cc