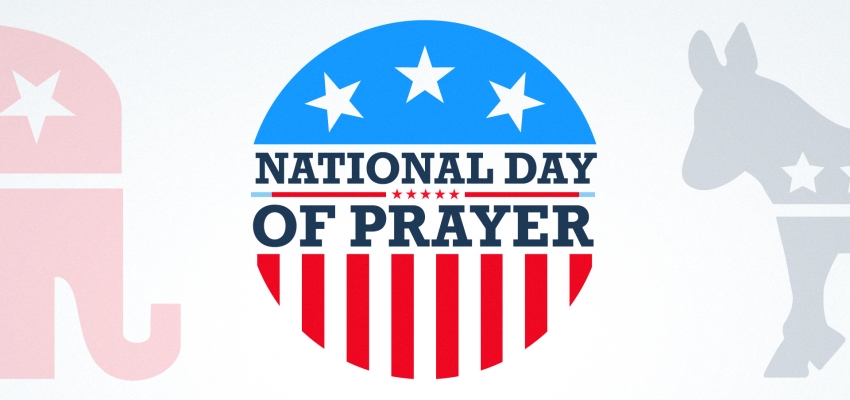 [stextbox id="custom"]This is the 11th article in the "What does the Bible say about" series. Here's the 1st, 2nd, 3rd, 4th, 5th, 6th, 7th, 8th, 9th, and 10th.[/stextbox]
Another important area of your life where God has specifically revealed His will is regarding your need to be submissive. Rather than be bossy, domineering, or self-seeking, Christians are to be submissive, both to one another and to the government ruling over them.
In today's contemporary American society, there are some Christians who place a rather unhealthy emphasis on politics or social issues, both to the detriment of the gospel and to their own personal testimony. At the same time, however, there are far too many Christians who are of the mindset that Christians should have little or nothing to do with politics altogether. Both groups, I believe, would do well to reconsider their position according to what the Scriptures teach. Indeed, God has an opinion about this very issue as well.
God's desire for you is that you,
"Submit yourselves for the Lord's sake to every human institution, whether to a king as the one in authority, or to governors as sent by him for the punishment of evildoers and the praise of those who do right. For such is the will of God that by doing right you may silence the ignorance of foolish men. Act as free men, and do not use your freedom as a covering for evil, but use it as bondslaves of God. Honor all people, love the brotherhood, fear God, honor the king" (1 Peter 2:13-17; underline mine).
Submission to government (and higher authority) is important to God, because there is no government in existence that is not ordained by God. Some governments prove to be both cruel and terrible, but each person in authority will give an account of their actions to their Creator come judgment day. Your responsibility is to be in submission to whichever government you find yourself under at the moment. For American Christians, this could change every four years or so.
Americans are governed by the Constitution of the United States and not, necessarily, by whoever sits in the oval office come Election Day. Ours is a government of the people, by the people, and for the people. Under this political system of democracy, we are granted certain rights and responsibilities.
We have the freedom of speech, the right to assemble, and the right to vote. Therefore, to insist that all Christians should remove themselves from politics altogether is a gross error and, frankly, it goes against God's revealed will to be submissive to our American government.
If there ever comes a time when you personally find yourself under the rule of a different government, then God's desire for you is to be submissive to that authority, do what is right, silence ignorant men by nothing more than your superior behavior, respect everyone around you, love other believers, and honor the king.
Submission is God's revealed will for you.
QUESTION: What do you think about Christians, politics, and how the two mix together?
* Image credit: Daniel R (Creation Swap) 
[stextbox id="custom"]This article is from the knowing "God's Will For Your Life" series. Here's the 1st, 2nd, 3rd, 4th, 5th, 6th, 7th, 8th, 9th, 10th, 11th, and 12th from the series.[/stextbox]