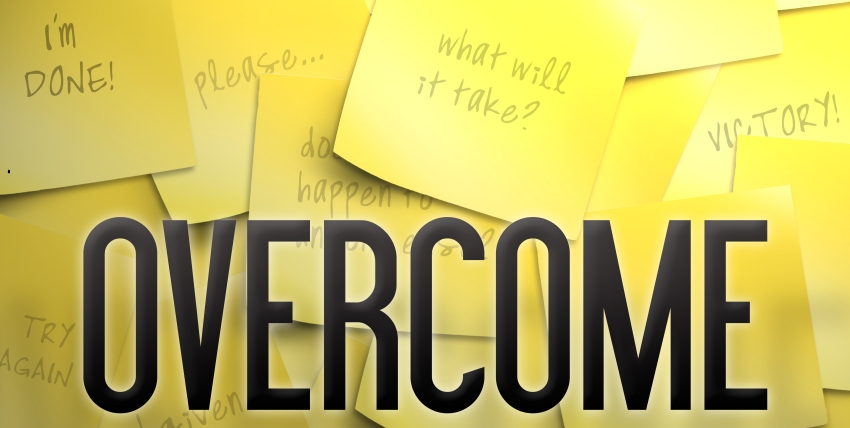 [stextbox id="custom"]This is the 11th article is from the knowing "God's Will For Your Life" series. Here's the 1st, 2nd, 3rd, 4th, 5th, 6th, 7th, 8th, 9th, 10th, and 12th.[/stextbox]
There is a 98-year old Christian woman at my church who is not doing well physically. Not at all, actually.
About one week ago, she (Loretta) fell and broke her hip. Both her doctor and her children have decided that surgery is not an option in her case. They chose, instead, at-home hospice care. Essentially, they are trying to keep her as comfortable as possible until the Lord decides to take her home to Heaven.
Many Christians ask the question: Why would God allow her to suffer like that?
I have an answer for that question. I do! I'm not sure if it is an entirely adequate answer, but I do believe it is a biblical one. My answer is as follows.
Sometimes God's will for His children is not comfort, but suffering. Yes, I do believe that is true. In fact, that may be the truth more often than you can imagine.
You see, in Loretta's case, God is receiving much, much glory because of all that is happening while Loretta suffers. Many of her children, grand children, and great grand children have come around her bedside to pray with her and sing songs with her. Imagine in your mind a bedroom filled with family members all praying and singing with loud voices to the glory of God!
Yes, I do believe that God has received much glory, praise, and worship due entirely to the face that Loretta is suffering physically from a broken hip.
I didn't say that my answer to the question would be adequate for all people, or even most people. But I did say that my answer would be biblical. And it is!
Is Suffering Really God's Plan?
Of all the verses dealing with God's specific will for your life, one in particular is rather tough to swallow. It could be that God's will for your life is not what you might personally consider a wonderful plan. It just might be that God's desire for you is that you suffer, and suffer long, and suffer hard, and suffer painfully.
Most people (especially Christians) don't want to hear or believe this. It is the truth, however.
The apostle Peter wrote,
"Therefore, those also who suffer according to the will of God shall entrust their souls to a faithful Creator in doing what is right" (1 Peter 4:19; underline mine).
Ouch. If you're anything like me, this isn't anything close to what you had in mind regarding God's wonderful plan for your life.
I prefer pleasure to pain, happiness versus sadness, and acceptance when compared to rejection. Most people do, and for obvious reasons. But there are times when God prefers that His children endure a time of pain rather than a season of pleasure, sadness instead than happiness, and utter rejection by those around them.
When you endure severe hardship—maintaining your integrity all the way through it—God receives a great wealth of glory. You are building up a spiritual reward that He will dole out when the time is right. Whether in this life or the next.
An Example Of God Using Physical Suffering
I don't know about you but when I think of God's children suffering, I often think of Joni Eareckson Tada. Are you at all familiar with Joni and her ministry at Joni and Friends? If not, you really should check it out.
In 1967, and at the age of seventeen, Joni was injured in a diving accident that left her a quadriplegic in a wheelchair. No doubt, there were many nights that Joni spent by herself with no one other than God. And there were likely times when she would ask questions like, "Why me, God?" or "Why did you let this happen to me?" But as one looks back at Joni's life since that life-altering day, you can't help but notice how often God has used her to be an amazing blessing to others.
Joni has authored over seventy books, served on the National Council on Disability under President Reagan and President Bush, and more recently on the Disability Advisory Committee to the U.S. State Department under Secretary of State Condoleezza Rice. But as impressive a resume as that is, there are untold thousands of common folk who have been helped, encouraged, and ministered to by the positive outlook on life that Joni so eloquently models.
She has a heart of hurting people and grieves right alongside those in desperate need. I don't think it to be a stretch in saying that it is highly unlikely she would have ever been used in the capacity she has obviously been used by God in, if she hadn't had that terrible diving accident in 1967.
God works in mysterious ways, indeed.
Does God Care When His Children Suffer?
When God's children suffer, God also feels the pain. When Jesus was nailed to the cross for your sin, God the Father also felt the nail's sting. Jesus endured God's wrath for you.
God understands your pain, and He will never leave you nor forsake you. But there are times when God's plan might not be what you are expecting.
Down through the centuries, millions of God's people have been murdered, enslaved, and viciously beaten due to nothing more than their uncompromising Christian faith. But suffering comes in many different shapes and sizes, and not all suffering is created equal.
Many Christian men, for example, have lost their jobs because they refused to lie, cheat, or steal on behalf of their employer. And many of these same men went through tremendous stress trying to secure another job.
Moreover, many godly women have endured ridicule by both friends and media for choosing to stay at home with the kids rather than getting a real job.
Yes, there are many kinds of suffering that God's people must endure, and not all of it is physical. Emotional, mental, and psychological suffering takes place all the time among the people that know Jesus Christ as their Brother.
How Long Will This Suffering Last?
Answer: Not for much longer!
But make no mistake about it, when you suffer as a Christian—you are entrusting your soul to a faithful Creator who will never leave or forsake you! He has your name written down in His Book of Life. Your acceptance is engraved on His hands. You will always be a part of God's plan, for all eternity to come.
Suffering may be God's plan for your life today. But praise God that this life is but a vapor!
QUESTION

: Are you or someone you know currently going through a season of suffering? What have you (or others) done in order to get through it all? (Please comment below so that others can be blessed)
* Image credit: Kyle Reed (Creation Swap)