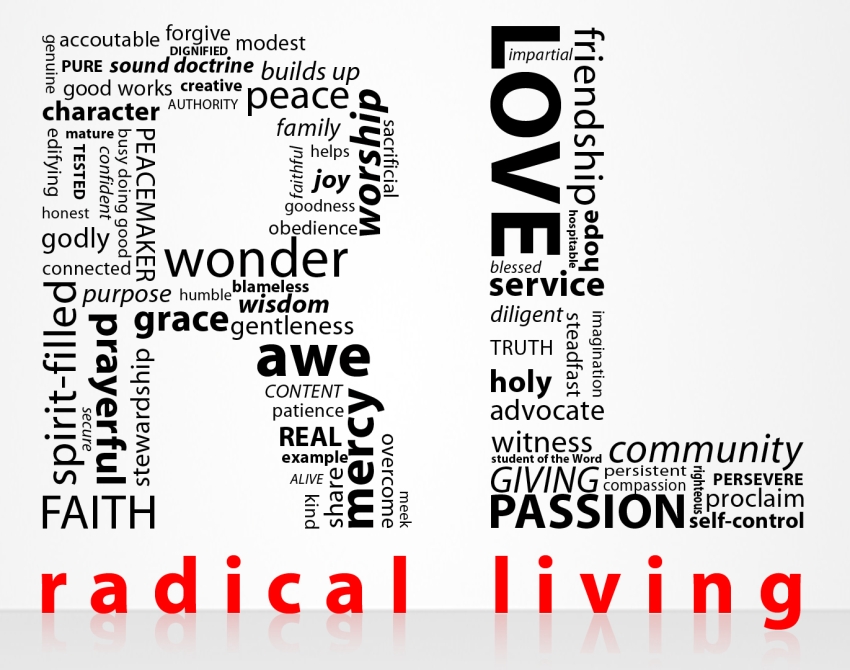 [stextbox id="custom"]This article is from the "What does the Bible say about" series. Here are some others  (1st, 2nd, 3rd, 4th, 5th, 6th, 7th, 8th, 9th).[/stextbox]
Few things can so adequately reveal the character of a person than the words that come out of their mouth (or that they tweet or post on social media websites!). In fact, you can learn a lot about a stranger in just a 3-minute conversation, from nothing more than their speech.
Words have the power to build up and to tear down. The Bible says that our tongues are a world of iniquity. We bless God out of one side and curse Him out of the other side. We gossip and bad mouth people made in God's image, but we can also build them up with a few choice words.
Encouraging words are so beneficial. Imagine what the world would be like if people spent more time each day encouraging others around them. Just imagine…
Encouraging words cost us nothing to give away, we have an unlimited arsenal of them, and the recipients get remarkably blessed when receiving them. Strange, that we don't encourage others more with words.
What is wrong with a little curse word now and then?
Using curse words is a different altogether, however. It doesn't seem strange to me that unbelievers use curse words, because it is almost expected. But I just never understand why "Christians" would ever curse. It is out of character and flat-out sinful to do so.
I'll never forget a conversation I was having with an older man at a church one Sunday morning, many years ago. We were in between the Sunday school and main worship services, just chatting about this and that. And then he threw it out there. Boom! Four letters long and dripping with contempt.
A curse word. What?
I couldn't believe it. I had to do a double-take. Did he really say that?
I learned so much about that man in that very moment.
I learned about how his walk with the Lord is going.
I learned about his theology
I learned about his sanctification
I learned about his family life
I learned about the type of father he is to his sons
And I learned that he did not care to sin so freely in front of others.
Yes, you can learn a lot about someone from a brief conversation.
NOTE: I didn't learn "everything" about that man that morning, but more was revealed to me than I think he will ever know. I'm not the final Judge of people, words, or even intentions, but I do believe I know what God thought about his choice of words that morning.
What does the Bible say about cursing and loose speech? Here are God's thoughts on the matter.
Colossians 3:8 But now you must put them all away: anger, wrath, malice, slander, and obscene talk from your mouth.

Ephesians 4:29 Let no corrupting talk come out of your mouths, but only such as is good for building up, as fits the occasion, that it may give grace to those who hear.

Matthew 15:10-11 And he called the people to him and said to them, "Hear and understand: it is not what goes into the mouth that defiles a person, but what comes out of the mouth; this defiles a person."

James 3:10 From the same mouth come blessing and cursing. My brothers, these things ought not to be so.

Ephesians 5:4 Let there be no filthiness nor foolish talk nor crude joking, which are out of place, but instead let there be thanksgiving.

Matthew 12:36-37 I tell you, on the day of judgment people will give account for every careless word they speak, for by your words you will be justified, and by your words you will be condemned."

James 3:6-8 And the tongue is a fire, a world of unrighteousness. The tongue is set among our members, staining the whole body, setting on fire the entire course of life, and set on fire by hell. For every kind of beast and bird, of reptile and sea creature, can be tamed and has been tamed by mankind, but no human being can tame the tongue. It is a restless evil, full of deadly poison.

2 Timothy 2:16 But avoid irreverent babble, for it will lead people into more and more ungodliness,

Proverbs 21:23 Whoever keeps his mouth and his tongue keeps himself out of trouble.

Psalm 19:14 Let the words of my mouth and the meditation of my heart be acceptable in your sight, O Lord, my rock and my redeemer.

Luke 6:45 The good person out of the good treasure of his heart produces good, and the evil person out of his evil treasure produces evil, for out of the abundance of the heart his mouth speaks.

Colossians 4:6 Let your speech always be gracious, seasoned with salt, so that you may know how you ought to answer each person.
1 Timothy 4:12 Let no one despise you for your youth, but set the believers an example in speech, in conduct, in love, in faith, in purity.
QUESTION: What do you think about Christians using curse words? Is it acceptable or is it sinful?
* Image credit: Will Wallace (Creation Swap)