The is the 13th article in a series of posts dealing with resume questions I had previously answered for churches searching for a new pastor.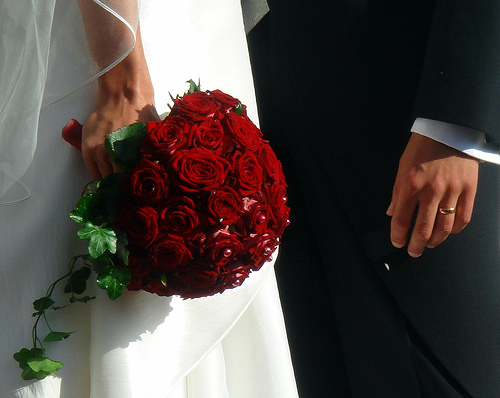 This particular one has to do with how to handle a situation where there was a prior divorce, a remarriage, and how this saved husband and wife should serve in ministry.
Here is the question and below that is the response I gave.  What do you think about my answer?  Was I totally off-base or what?
[stextbox id="custom"]In 1986 a young woman of 28 got divorced.  She was an unbeliever and had one child.  She met a non-believer and subsequently married him in 1992.  They were both saved four years later.  They began attending your church in 1999 and were granted membership in 2002.   They are socially active and participate in a number of ministries.  Since they are held in high regard by the membership the nominating committee chairman asks your advice on what church offices you will endorse for each of them.  How would you respond?  What offices are they biblically qualified to hold?  Cite the Scripture upon which you based your advice.[/stextbox]
MY RESPONSE:
Concerning the woman.  She would not be able to hold the position of pastor or deacon, for those positions are for men only.  If her divorce was on unbiblical grounds, she would need to understand that fact but remain devoted (married) to her current husband.  If the divorce was biblical (due to sexual sin or abandonment by her first husband), then there is no sin on her part to acknowledge or repent of at this point.
I think it would be prudent to counsel her about what the Bible teaches concerning divorce and her own remarriage, simply for her own edification and instruction.
The woman would be able to serve in other ministry positions in the church, according to her God-given spiritual giftedness.  However, we would need to determine what ministry positions would be acceptable for her, as a woman, in light of 1 Timothy 2:11-12 which says, "Let a woman learn in silence with all submission.  And I do not permit a woman to teach or to have authority over a man, but to be in silence."
Therefore, so long as the ministry assigned to her would not cause her to become a teacher of men or have any authority over men in the church, she would be eligible for such a ministry.
Concerning the man.  Scripture does not teach that pre-conversion divorce is any different than a post-conversion divorce.  God does not provide one set of divorce standards for believers and another set for unbelievers.
The first issue is whether or not his wife's divorce back in 1986 was a biblical divorce or not.  If the divorce was unbiblical, then the man committed adultery by marrying her.  Jesus taught this in Matthew 5:32 when He said, "…whoever marries a divorced woman commits adultery."
If such was the case, I believe the man would be scripturally disqualified to hold the position of either a pastor or a deacon.  He may, however, hold other ministry positions in the church (e.g. Usher, Treasurer, Church Clerk, or Sunday School Superintendent), since such ministries are not mandated in Scripture and, therefore, are not governed by God-breathed character qualifications for eligibility (such as for a pastor or deacon in 1 Timothy 3).
Along with his wife, I would certainly counsel this man about what the Bible teaches concerning divorce and why he would not qualify to be a pastor or deacon.
However, if his wife's 1986 divorce was executed on biblical grounds, his marriage to her is not considered adultery and, so long as he meets the qualifications for a pastor or deacon as found in 1 Timothy 3, I believe he would be eligible to serve.
(Scriptures I would cite: Genesis 2:24; Malachi 2:14-16; Matthew 5:32; 18:15-17; 19:3-9; Mark 10:11-12; Romans 7:2-3; 1 Corinthians 7:10-16, 20-24, 27, 39; 2 Corinthians 6:14; 1 Timothy 2:11-12; 3:1-12; Proverbs 6:32-33)
QUESTION: What do you think about my answer?  There are many people who probably disagee with me, but many others that would agree.  What do you think about church ministry after divorce?
[stextbox id="custom"]Disclosure of Material Connection: I have not received any compensation for writing this post. I have no material connection to the brands, products, or services that I have mentioned. Some of the links in this post (and throughout this website) may in fact be "affiliate links." This means that if you click on the link and purchase the item, I will receive an affiliate commission. Regardless, I only recommend products or services I use personally and believe will add value to my readers. I am disclosing this in accordance with the Federal Trade Commission's "Guides Concerning the Use of Endorsements and Testimonials in Advertising."  (See also 16 CFR, Part 255)[/stextbox]