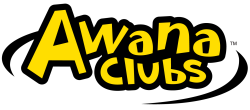 Awana. It is right around the corner. For my church, it is coming next Wednesday. (Yikes!) And with the kickoff of Awana games and children's ministry in general, that means it's time to outline our Awana Theme Nights.
And that means loads of fun!
Awana is a wonderful ministry that gives children the opportunity to learn about Jesus Christ and God's holy Word, as well as playing games, having fun with other kids, and creating memories to last a lifetime.
Awana Theme Nights and Family Outreach
One of the challenges at my church is that a significant percentage of children who attend our Awana program do not attend our church on Sunday mornings. Moreover, we have had little contact with the parents of these children in the past. But that's all about to change, and Awana Theme Nights is the perfect way to do this.
Awana Theme Nights are exactly what they sound like. Each Awana night there will be a "theme" in which the kids can participate in some fun way. But what we are including in the theme outline are things like "Mother's Night," "Dad's Night," etc. What an easy way to get the parents involved in the Awana ministry with their children, and for our church to get to know the parents of the children who are valuable participants in our children's ministry in general.
What a great form of outreach, evangelism, and a way to invite unchurched people in our community to church!
If your church doesn't have an Awana Theme Nights schedule, I highly suggest you sit down and put one together. If you're wondering what such a theme outline might look like, I offer to you below our Awana Theme Nights schedule for your own use. En joy.
I pray that many children will be blessed by your service and ministry to the little one's who are created in God's image, who show up to your Awana program, and are given to you by God. May the Lord richly bless you and your Awana program!
8/21 – Back to Awana "Fly-in-Night"

8/28 – "Minute to Win it"
9/4 – "Work on Grand Prix Car"
9/11 – "Bring a Friend"
9/18 – "Father's Night"
9/25 – "Sport Night"
10/2 – "Work on Grand Prix Car"
10/9 – "Inside-Out Night" (Trek puppets)
10/16 – "Root Beer Float Night"
10/23 – "Bring a Friend Night"
10/30 – "Fall Harvest Night"
11/6 – "Uncle Sam Night" (Kids wear red, white and blue. We will be honoring the veterans in our congregation as they share how God kept them safe in their service to our country.)
11/13 – "Awana's God Talent"
11/20 – "Crazy Hair Night" (Trek puppets)
11/27 – No Awana (Happy Thanksgiving!)
12/4 – "Work on Grand Prix Cars"
12/11 – "Happy Birthday Party, Jesus" 
12/18 – 1/1 – No Awana (Merry Christmas!)
1/8 – "Work on Grand Prix Cars"
1/15 – "Mothers Night" (Trek puppets)
1/22 – "Game Night"
1/29 – "Lights Out"
2/5 – "Work on Grand Prix Cars"
2/12 – "Ice Cream Sunday" (Valentine's Day)
2/19 – "Prepare for the Big Race" (make invitations for parents and friends)
2/26 – "Pictionary Night"
3/5 – "March to Awana" (Trek puppets)
3/12 – "Green Night" (St. Patrick's Day)
3/19 – No Awana (Spring Break)
3/26 – "Appreciate Your Leader Night"
4/2 – "Popcorn Night"
4/9 – "Silly Shoe Night"
4/16 – "He is Risen" (Easter)
4/23 – "Final Work on Books" (prepare for next week's Awana program and dinner)
4/30 – "Final Program and Dinner (Trek Puppets)
QUESTION: If your church has Awana Theme Nights, what are some of the themes you have that aren't already in our list above? (Please comment below, thanks!)