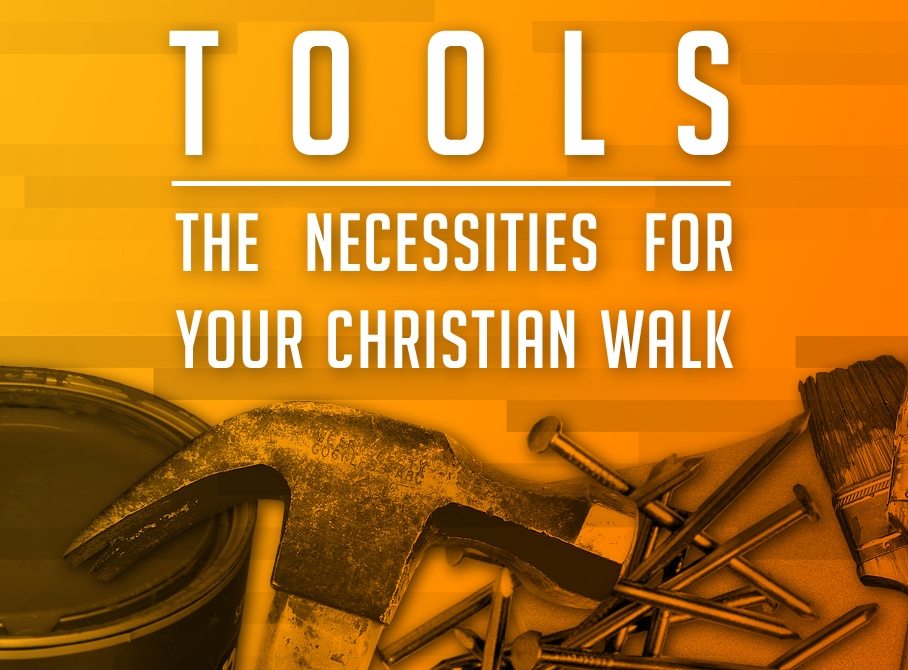 [stextbox id="custom"]This is the 12th and final article in the knowing "God's Will For Your Life" series. Here's the 1st, 2nd, 3rd, 4th, 5th, 6th, 7th, 8th, 9th, 10th, and 11th articles.[/stextbox]
How many times have you personally prayed for the knowledge of God's will? Twenty times? Fifty? Maybe even more than that? It's funny that we often ask for things we already possess, and for things that God would freely give us if we planned to use them appropriately.
Here's what I mean but that.
I have five children at the moment, and my two oldest are boys. Boys, in case you don't know, are quite different from girls.
Every once in a while my boys and I will go through some cabinets or boxes at our home, looking for this or that, and we'll stumble upon a gadget I haven't used in years. A few weeks back, one of my sons found my old CD player which, by today's standards, is rather outdated technology. But he thought it was cool and wanted to play with it. I put some new batteries in it and away he went. An hour or two later, he walked up to me with all of his money in hand.
"Dad, I want to buy your CD player," he said.
"No, it's okay, you can keep playing with it. I won't charge you anything for using it," I replied with a smile.
"But I want it. How much would you sell it to me for?"
"I don't want to sell it to you. You can use it whenever you want to."
"Yes, I know, but I want it to be mine. How about $5? Will $5 be enough?"
"No, I don't want your money. There's no reason for me to sell it to you. You live in this house and you can use it," I said.
"But I really like it and I want to own it. I want to keep it in my room and use it whenever I want to. How much, dad?"
It was around this point in the conversation that I said,
"Hmm, I think I'd like $100 for it. How much do you have? Not enough, huh? Well, you can't play with it then. It's mine. Sorry. Come back when you have enough money. You've got to pay to play, kid."
And then I took the CD player away from him.
Well, my son was not at all happy. Or amused. I then told him to look me in the face. When he did, I said,
"Son, I am not interested in taking your money. You belong to me, and if I want to let you or your brothers and sisters use something of mine, I will not expect to be paid for. When you keep trying to pay me for it, what you're basically telling me is, "I don't believe you, dad. I don't believe that you'll just let me have it. I think you'll take it away from me when I'm not looking. But if I buy it outright, then I don't need to worry about you any more."
I then asked my son how he thinks that makes me feel. He confessed it would make me feel sad, and I agreed.
Do you ever try to strike deals with God?
You see, I think we do that far too often with God also. God wants us to know His will, to be completely informed about His will, to not be foolish, and to do what is right. He doesn't need us negotiating with Him or trying to manipulate the situation by saying, "Oh, I'll do this-and-that if you'll let me know your will for my life in this area."
Yes, I think God gets rather annoyed when we do that.
Here's the great news of this article. Ready?
Do whatever you want to do!
If you want to go to a particular college, then apply, get accepted, and go. If you want to get another job, then do what you can to find a new and adequate job, and once you've found it, take it!
Look, if you are being obedient to God in the things He has already told you is His will for your life, then I've got news for you—you're in God's will right now!
Just start moving in the direction you want to go and God will direct your steps. He won't allow you to stumble.
If you are:
then do whatever you want to. That's right, do whatever you want!
If you are doing everything you can to live a godly life, to serve others, and glorify God in whatever you say and do, then just start moving and God will open the door for you. It really is that simple.
Pastor John MacArthur put it this way:
"Keep moving—what a principle! So many people sit around waiting for that celestial crane to move them and saying, "I don't know what God wants me to do." They need to start moving so God can steer them to that area of service He has planned. Knowing God's will may mean pushing down a narrow line until you hit a dead end. At that point, God will open a door so wide, you won't be able to see around it—only through it!" (John MacArthur, Found: God's Will)
However, if you're not saved, then don't assume for a minute that such a notion would ever work for you.
If you're saved but really not all that concerned about being sanctified, then God's will is unlikely to work itself out for you. If you're saved but not praying, then don't hold your breath. If you're promoting a fake, external façade of public godliness, but privately you're sexually immoral or indulging in internet pornography, then again—don't hold your breath.
God's will has already been revealed in Scripture, and He's not about to give you more of what you're currently unwilling to swallow. If you're saved, thankful, sexually pure, submissive, but not involved in any real ministry, then again, don't hold your breath. There's no way God will reveal more when you've rejected the first fruits of His plan for your life.
"You see," wrote John MacArthur, "the will of God is not primarily a place. The will of God is not, first of all, for you to go there or work here. The will of God concerns you as a person. If you are the right you, you can follow your desires and you will fulfill His will" (John MacArthur, Found: God's Will).
Question: How are you doing with these? Are you the sort of person God wants you to be?
Are you saved?
Are you diligently pursuing progressive sanctification?
Are you repentant and thankful?
Are you praying without ceasing?
Are you sexually pure?
Are you involved in ministry, serving others?
Are you a giving and submissive person?
Are you a productive worker?
Are you wise and God-centered?
Are you willing to suffer if that's God's plan for your life?
If these areas of your life are at all lacking what they should be, then get it together! It's God's will that you do.
QUESTION: What kinds of things have you been wondering and praying about, asking God whether or not it is His will? 
* Image credit: Nick Schmidt (Creation Swap)