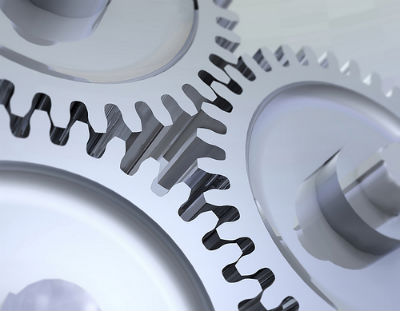 Have you ever thought about how God wants you to specifically function in the body of Christ? I have, and here is a bit of what I have gleaned after preaching from Romans chapter twelve over the past few weeks.
You are to be a functioning member in the body of Christ
After all, the Lord does not place unnecessary members in the body of Christ, right? Of course not. Therefore, what would God have you do with your life? Ultimately, as a functioning member in Christianity, you exist to worship God, to fellowship with other Christians, and to serve other people. This is Christianity 101 at its finest!
Here are the Scripture verses (Romans 12:4-6a) in which my below observations are derived from.
For as we have many members in one body, but all the members do not have the same function, so we, being many, are one body in Christ, and individually members of one another. Having then gifts differing according to the grace that is given to us, let us use them
My observations…
1. There is an abundance of workers in the body of Christ.
2. Each Christian has his or her own assignment in the body of Christ.
3. If you are a Christian, you are to be a functioning part (member) of Christianity.
4. There is unity in our diversity of functionality.
5. If you are a Christian, God has gifted you for ministry with a specific functionality in mind.
6. As a Christian, your role in the body of Christ is to bring glory to God, first and foremost.
7. Your union in the body of Christ means you are inexplicably linked to other Christians.
8. If you are a Christian then you are one of the most powerful people on planet Earth.
9. You are different from every other Christian because God has uniquely lavished His grace-gifts upon you unlike anyone else.
10. God demands that you actively administer the spiritual gifts of grace He measured to you.
QUESTION: What does using your spiritual gifts actually look like?
First, it requires self-examination. You must think soberly about how God has uniquely gifted you.
Second, it requires individual effort by the Christian. You cannot "passively" use your gifts to serve other people. It requires holy movement which means stepping out of your comfort zone.
Third, it requires "relationships with other people. You cannot minister to other people if you have no relationships.
NOTICE TO SERVERS: If you are currently involved in ministry, serving in the body of Christ, then pray to God that He would show you how to more effectively serve the people you're currently ministering to, in an even greater capacity.
NOTICE TO NON-SERVERS: If you are not currently serving in ministry, then:
Confess that sin to God
Begin to "think soberly" about how God has gifted you
Start serving THIS VERY WEEK in ministry!
QUESTION FOR COMMENTING BELOW: In what ways has God gifted you for ministry? Or, how is God currently using you to minister to other in and around the body of Christ?
* Photo Credit: ralphbijker via Compfight cc