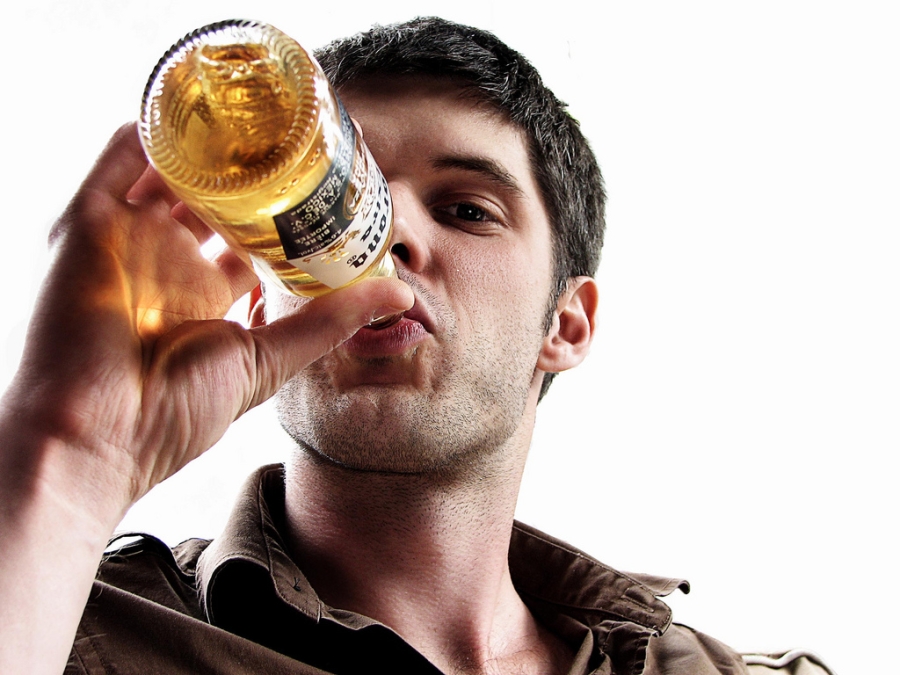 Have you ever asked questions like: Where in the Bible does it say that it's wrong (or is it?) for someone to drink beer, or to gossip, or dance, or talk publicly about sex, or smoke cigarettes, or listen to rap music, or find a wife, or…?
Question: Is it sinful for a pastor to ever drink wine or other alcoholic beverages? If it's not sinful, is it wise? If not wise, is it at all acceptable?
Before we address those questions particularly, consider these three "real-life" scenarios and then decide for yourself.
Scenario #1. The caller is Jane, a relatively new believer and a member of your church. She calls her pastor at 11:00 p.m. on Friday night and is obviously quite upset.
JANE: Hello, pastor Charles? Yes, this is Jane. Pastor…John is leaving me for another woman. He's in the bedroom packing his bags right now. He says he doesn't love me anymore. I don't know what to do. Will you please come over and talk to him?

PASTOR: I'm sorry, Jane. I really am. But unfortunately, I drank a few cans of beer tonight and I'm a bit tipsy. I can't drive right now. I'm so sorry, but maybe I can call him tomorrow?
Scenario #2. The caller is Michael, a non-Christian man who has been attending your church for a few months but hasn't yet given his life to the Lord. He is very distraught at the moment.
MICHAEL: Pastor Charles! Oh God, I don't know what to do! The hospital just called me. My wife, Jane, was just in a terrible car accident. She was hit by a drunk driver. Oh pastor, will you please meet me at the hospital in fifteen minutes? Why did God let this happen?

PASTOR: I'm so sorry, Michael, really I am. That's terrible news. Unfortunately, I've had a few glasses of wine tonight myself, and I'm in no condition to drive right now. Lord willing, she'll make it through the night. But I'll be at the hospital first thing tomorrow morning. Will that be alright?
Scenario #3. The callers are Michael and Jane. They are long-term members of your church and the main leaders in the youth program at your church.
MICHAEL & JANE: Pastor…this is Michael Jenkins. You need to come to the church right now. Samantha, one of the kids who has been attending the youth group, just tried to commit suicide tonight by cutting herself. We just called 911 but you need to get here right away. There's blood everywhere. The kids in the youth group are really upset. Hurry, please!

PASTOR: Wow, Michael, that's terrible! Umm, I can't make it right now, sorry.

MICHAEL & JANE: What do you mean? Why can't you get here?

PASTOR: Well…you see…my wife and I just finished off a bottle of red wine. I don't think either of us should drive, just to be safe. I'm not drunk, just a bit light-headed is all. I don't think the parents, the police, or the media would look kindly at me hanging out with the kids right now. Can you call anyone else?
So, what do you think? Is it ever acceptable for a pastor to drink alcohol?
I could throw some theology at you about why pastors should never drink alcohol, but I thought these three scenarios would be a great place to start. I will definitely write a few more posts concerning the theology of alcohol and why pastors and church leaders shouldn't consume liquor and other alcoholic beverages, but really, aren't these three scenarios more than enough?
I mean, can you imagine the repercussions?
Question: Does the Bible condemn drunkenness? Yes, it does. It is wrong for any Christian to ever be drunk.
Question: Is it sinful to ever drink an alcoholic beverage now and then? No, it isn't necessarily sinful, merely to drink a glass of wine or beer socially.
Question: Is it wise for church leaders to drink alcohol? In my opinion: Absolutely not!
OK, But Where In The Bible Does It Say It Is Wrong?
The main passages outlining the qualifications of a pastor/elder/overseer/bishop are found in 1 Timothy 3:1-7 and Titus 1:5-9; both of which are nearly identical lists.  The few qualifications found in 1 Timothy 3:1-7 (NKJV) entail the following character qualifications for someone who is being considered as pastoral leader in the church:
"must be blameless" – The words "must be" are included, stressing the fact that what follows is absolutely necessary.  Being "blameless" ("above reproach") literally means "not to be held" in a criminal sense.  This is the most important character qualification for the pastor, and the list of qualifications that follow elaborates on what it means to be "blameless."  There is to be no unrepentant sin that can be publicly named or pointed to in which the church or civil community is aware of.  It doesn't mean he is sinless or has never sinned, but that he can't be held in contempt, either criminally, morally, socially, or ethically.
"sober-minded" – He is to be a serious man who knows how to order his priorities.
"of good behavior" – Means to be "orderly"…as opposed to being chaotic or disorganized.
"not given to wine" – Not a regular drinker of alcohol.  The pastor must never consume alcohol because he could be called on at any time of the day or night to perform his duties and, therefore, his judgment must never be clouded by alcohol.
"must have a good testimony among those who are outside" – A pastor must have a good reputation with the surrounding community he lives and ministers in, particularly when it comes to unbelievers.  Although non-Christians may disagree with his morals or spiritual beliefs, he must be respected as an honest, caring person (a good testimony).
QUESTION: Considering the three scenarios above, and these five character qualifications for a pastor found in the Bible…is it appropriate for a pastor to

EVER

drink an alcoholic beverage? Why or why not? (Please comment below.)
* Image credit: Sorceria (Creative Commons)