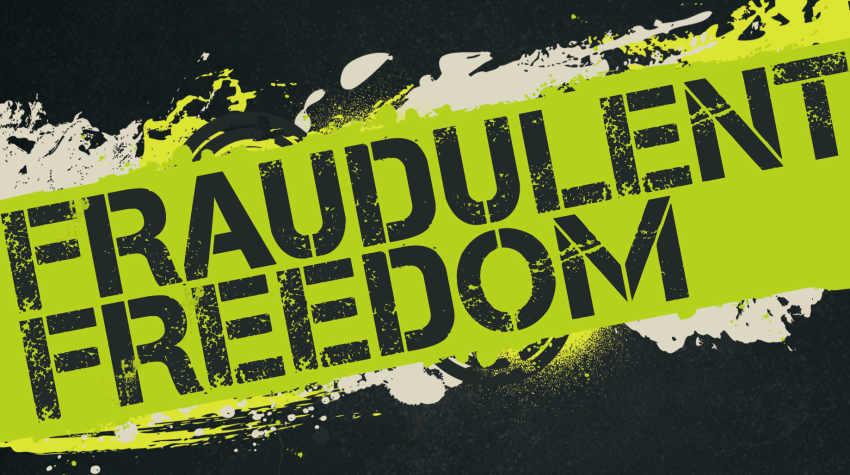 [stextbox id="custom"]This is the 3rd article in the "Where in the Bible does it say" series. Here's the 1st, 2nd, 4th, 5th, and 6th.[/stextbox]
Here is a most blessed truth: The Bible is filled with hundreds and hundreds of commandments!
It is not filled with recommendations, or suggestions, or guidelines, or even tips for getting a better life now, either. God issues commands, because He is the all sovereign One.
Question: Have you ever wondered where in the Bible does it say anything about the "gray" areas of life?
It is important to realize that the commandments of Scripture are not to be burdensome for a genuine Christian, but liberating. Yes, freedom! Freedom in Christ! Liberation from the yoke of trying to live righteously enough in order to earn God's favor. But there's also a dramatic difference between the liberty we have in Christ and a lifestyle of licentiousness that too many in American Christianity seem to think they can flaunt.
Here's what I mean. From the list below, you tell me (in the comments below) where we–as God-loving Christians–should draw the line between "liberty in Christ" and licentious behavior.
Dancing
Smoking cigarettes
Going to the theater
Internet usage
Look, I prefer to think of myself as a relatively conservative Christian, but not when it comes to Christian liberty. Perish the thought! I'd like to think that my Christian beliefs are conservative–or, rather–biblical. But I also know that thousands of genuinely saved Christians in America would consider my beliefs to be borderline liberal. The other half of American Christians might call me a Pharisee.
So the question remains: Who is right and who is wrong?
At what point do we draw a line in the sand and say, "This kind of behavior is perfectly acceptable for a Christian, but anything going beyond such-and-such is sin and should not be done." And who gets to decide where that line should be drawn?
You see, that's the difficulty we face in Christian circles today. That's why there are so many factions, church splits, denominations, Christian circles, etc. Everyone has their own line drawn in the sand. And depending on what you feel most comfortable with as a Christian typically determines the sort of church you attend for worship and fellowship.
I'm not saying that it is wrong, and I'm not saying it is godly, either. I'm merely saying that I believe it is true. We tend to fellowship and worship alongside other Christians who are a lot like us.
For me, the last thing I want to do is place a minefield of stumbling blocks before Christians, and even non-Christians, for that matter. It's not my job and, frankly, it is above my pay scale as a pastor.
But should Christians ever dance? Should Christians ever smoke cigarettes? Should Christians ever drink alcohol? Should Christians watch cable, or surf the internet in the privacy of their own home, or rent PG-13 movies, or…
The Problem With Liberty
I was once a member of a church where a young couple began attending. By their choice of Sunday attire, you could tell they weren't exactly conservative. After five minutes of conversation, I was even sceptical of their salvation. But does that matter for someone to come and check out a church? No way! I was just so glad they came! Oh, how wonderful is was that they came!
But then something happened that made me cringe, furious, and frustrated all at once. While speaking with me and an elderly woman from the church, the young couple mentioned that they had been attending (not members, just attending) another church in town but that they stopped going because a small handful of people were giving them a hard time about living together.
The last thing I wanted to do at that moment was pound religion down their throats. I wanted to put my arm around them and just say I grateful I was that they were here. However, the elderly woman next to me was cut from a different cloth. She then immediately said, "Well, you are going to get married, aren't you? I mean, it's a sin to live together."
Ugh. Guess what. That young couple stopping attending our church soon thereafter.
That young couple lost out on hearing more about Jesus. They lost out on hearing more about our glorious sin-liberating gospel. They lost out on being exposed to God's merciful message on a weekly basis. And why? All because someone  was raised in church with a list of spiritual do's and don't's, and she felt like everyone around her ought to abide by the same list.
Don't get me wrong. Things like adultery and sex before marriage are absolutely wrong. Plain and simple, per the Bible. Sexual fornication is also wrong. But I also don't believe that young couple was saved, either. God's Word had no authority over their lives because they weren't submitted to Him and His authority—yet. But there is a right and wrong time for everything, including religion.
What about you? Would you go to a church that had a list of do's and don't's? Would you become a member of a church that had a written Covenant of expected behavior, that you knew you were likely to fail at keeping at some point soon? Would you?
Here is a paragraph from a 1-page church document that I came across recently. Both potential members and actual members of that church are expected to read this document, and agree to abide by it, in order to become members. Tell me, what do you think about it?
We believe it would be pleasing to the Lord, since the body is the Temple of the Holy Spirit, to abstain from the use of tabacco and from the sale and use of intoxicating drink as a beverage and to keep ourselves from questionable worldy amusements such as dance, theater, etc.
QUESTION: What do you think about this paragraph. Actually, what do you think God thinks about this paragraph?
* Image credit: Kendall Conner (Creation Swap)