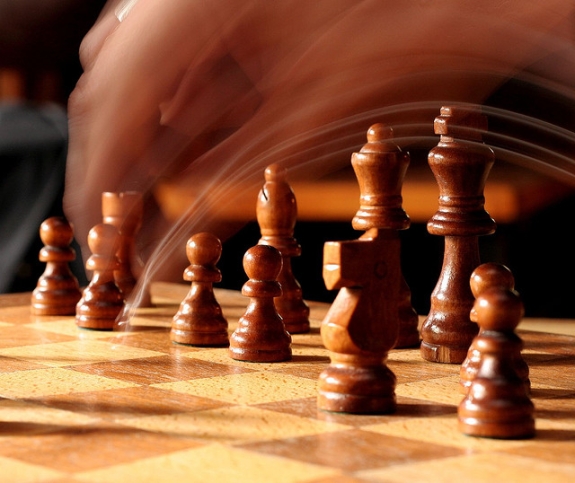 In my last post I began to articulate how God both cherishes and guards the purity of His church.  He is serious about holiness and obedience in the finer things of life, not merely the bigger ones.
One of the last comments I made in that post was this:
Nevertheless, as wonderful as all that must have been there in Jerusalem, it was not God's long-term plan for Great Commission Discipleship. Jerusalem was not to be the Christian hub where believers congregated until the Lord's second coming.  Jerusalem was the starting line for discipleship, not the finish line.
Remember, although the Lord was blessing the early church there in the city of Jerusalem, the Lord's great commission mandate was for the gospel to spread and penetrate into the outlying areas of Judea and Samaria.  And to call the early church's bluff of disobedience, He introduced persecution to ensure it would happen.
When God Plays Truth Or Dare
The Lord—who is sovereign over all things—permitted the Jerusalem church to be persecuted so that they would begin scattering the gospel seed around "Judea and Samaria."  Once the gospel was being proclaimed in Samaria and its vicinity, the Lord then withdrew His prodding stick.  However, we shouldn't move on to the failure of the early church's partial obedience until we first highlight the extent of their amazing loyalty.
It is only fair to do so.
Although the early believers were not being wholly obedient to Jesus Christ's revealed plan for Great Commission Discipleship, God was absolutely blessing the faithfulness that was present.  And there was plenty of radical obedience to bless, after all.
God is a mercifully compassionate Father who is faithful to bless those who bless Him.  And yet, there is also a limit to God's patience in that He cannot disregard the fact that His children simply ignored the finer details of His Commission, choosing instead to sojourn in a Christianity of convenience.  Therefore, in spite of the abundant blessings and the thousands being saved there in Jerusalem, God chose to scatter the church into "all the nations" by unleashing the beast of religious persecution.
Sometimes you have to set the church pews ablaze just to get the Christians to exit the building!
Mind Over Matter: God Minds And So It Matters
Aren't you glad we serve a God that controls every aspect of this universe we call home?  He has a lot more than just the whole world in His hands.
He cherishes and collects the prayers of every saint and grieves alongside us in our struggles and turmoil.
Remember Job?  After God allowed Job to vent his frustrations over life's calamities, He answered His servant with essentially, Just trust Me.  God knows what you need.  He seeks your ultimate good and if you will but trust Him—walking by faith and not by sight—He never fails to take notice.
God is sovereign even in the pain and suffering of genuine Christians, whether they be men, women, or children.  He must be, or He cannot be God.
It is for this very reason that James, the half-brother of Jesus, exhorted his dispersed and persecuted readers to, "Consider it all joy, my brethren, when you encounter various trials, knowing that the testing of your faith produces endurance" (James 1:2-3).
It is also the reason why the apostle Peter could write, "In this you greatly rejoice, even though now for a little while, if necessary, you have been distressed by various trials, so that the truth of your faith, being more precious than gold which is perishable, even though tested by fire, may be found to result in praise and glory and honor at the revelation of Jesus Christ" (1 Peter 1:6-7).
Persecution will always manifest the perseverance of genuine faith, and such faith inevitably results in the "praise and glory and honor" of our God and Savior Jesus Christ.
When Satan asked God for permission to test Job by killing his children and harming his body, the Lord permitted it.  God had His reason.  Satan cannot even lift a finger against us without God's permission.  Martin Luther once said, "The devil is God's devil."
I don't know about you but the amazing truth of God's sovereignty comforts me greatly.  Yet alongside this marvelous assurance also comes the knowledge that when trials, tests, and persecutions enter into our midst, none of that escapes the Lord's permission either.
Understanding this biblical truth is essential for coming to grips with why God allowed His beloved children to be brutally persecuted both in the book of Acts and throughout the centuries since.
For us to truly understand why God allowed the early church to be persecuted in order to motivate them toward obedience, it is necessary to take a jet tour through the first eleven chapters of the book of Acts.
And that's what we'll cover in the next article.
QUESTION FOR COMMENTING BELOW:  What do you think about the idea of God using (allowing) persecution of His people in order to make them obedient to His will?
Image credit: teliko82 (Creative Commons)