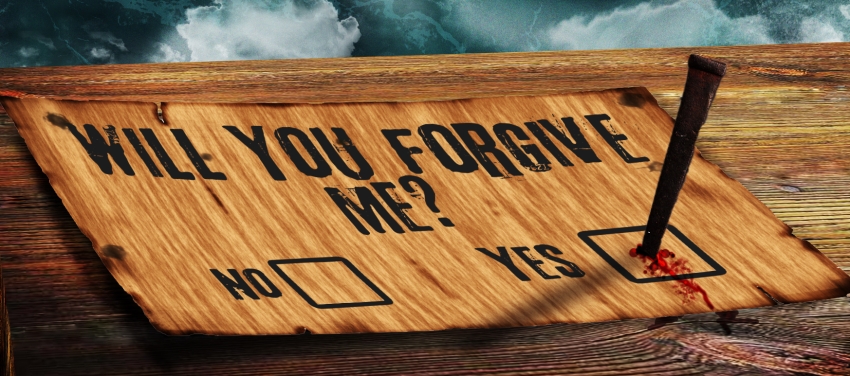 [stextbox id="custom"]This article is from the "What does the Bible say about" series. Here are some others  (1st, 2nd, 3rd, 4th, 5th, 6th, 7th, 8th, 9th, 10th).[/stextbox]
I had an uncle who suffered greatly and eventually died of AIDS nearly fifteen years ago. He lived a homosexual lifestyle in San Francisco.
A few days ago I went to Starbucks for an iced coffee. There was a lesbian couple there that kept touching one another, hugging, and even kissed once or twice.
A few years ago I was at a fast-food restaurant. There was a group of about a dozen highschool students talking, just being kids. I heard one of the boys say to his friends, "I can't decide if I'm gay or just bi-sexual."
I give these examples above for one reason: to demonstrate that gay men and lesbian women are all around us, that they come in all shapes and sizes, and they are people like you and me.
Everyone Has Their Own Opinion On Homosexuality
Most people (including Christians) have their opinions about homosexuality. Some people—on both sides of the issue—are very open about their stance and rather close-minded towards those who don't necessarily agree with them.
As an example, a few of my highschool friends have unfriended me on Facebook, purely because I don't believe that homosexuality is an acceptable lifestyle. They labeled me as archaic in my thinking. I was even an usher at one of their weddings.
Homosexuality seems to be running rampant in our culture at the moment, and it seems as though the acceptability of the gay lifestyle will only continue to increase. Almost every primetime television sitcom has a gay character or gay couple on it. I can still remember when I started seeing a noticeable difference on HGTV (Home & Garden Television), in that their flagship program, House Hunters, starting featuring gay and lesbian couples searching for homes.
The times are indeed changing.
What Does The Bible Say About Homosexuality?
Does God care how people live sexually? Are there acceptable and unacceptable lifestyles according to God? Certainly people (like myself) have their opinions, but is there an objective right or wrong regarding human sexuality.
Some label homosexuality as merely a choice, a lifestyle. Others claim it is no choice at all but an innate urge they have had since childhood.
But where should the line be drawn?
Should homosexuality be accepted as a legitimate sexual lifestyle? What about bestiality? Or what about having sex with children? We consider eighteen year old's in this country an adult in the eyes of the law, but in most places around the world that age is much younger.
Who gets to decide what is right and what is wrong?
For the Christian, we must listen to God by what He has revealed in the Bible. For the Christian, we do not bow the knee to cultural preference or Hollywood's latest interpretation.
There are some who claim that the Bible does not condemn homosexuality. They say that verses are cited out of context and really don't condemn the loving, honest relationship between two people of the same sex. But is that true?
Are Christians completely misrepresenting the God of the Bible, as some say we are? For the most part, no. The truth is that the world wants to change God's words to suit its sinful desires and the fact is that the Bible condemns homosexuality as a sin.
Here is just a taste of what the Bible says about homosexuality.
God Made Adam And Eve, Not Adam And Steve
Homosexuality is not only condemned in the Bible, but it also goes against the created order of God who made Adam, a man, and Eve, a woman—not two men, not two women—to carry out His command to fill and subdue the earth. Homosexuality cannot fulfill that command. It is, therefore, a contradiction to God's stated desire for those who were the first to be created in His image.
This contradiction is a severe one.  And, unlike other sins, homosexuality has a heavy judgment administered by God Himself upon those who commit it. This judgment is simple in that they are given over to their passions—which means that their hearts are allowed to be hardened by their sins.
"For this reason God gave them over to degrading passions; for their women exchanged the natural function for that which is unnatural, and in the same way also the men abandoned the natural function of the woman and burned in their desire toward one another, men with men committing indecent acts and receiving in their own persons the due penalty of their error," (Romans 1:26-27).
As a result, they can no longer see the error of what they are doing. They will not seek forgiveness. They will die in their sins. They will face God's holy condemnation. But that isn't all. In addition to the judgment of being given over to their sin, those involved in it also promote it and condemn others who don't approve of their behavior.
That's right, they will condemn other people who do not also participate or agree with them.
"…and, although they know the ordinance of God, that those who practice such things are worthy of death, they not only do the same, but also give hearty approval to those who practice them," (Romans 1:32).
So, in their hearty approval of homosexuality they encourage others to be trapped in their sinfulness. They will not trust in Christ's redemptive work on the cross. Without Jesus, they will have no forgiveness. Without forgiveness, they will have no salvation. Without salvation, there is only damnation in eternal hell.
How Should Christians Respond To Homosexuals?
Just because someone is a homosexual does not mean that we cannot love him (or her) or pray for him (her). Homosexuality is a sin and like any other sin it needs to be dealt with in the only way possible. It needs to be laid at the cross and forsaken.
Homosexuality is not a special practice that is exempt from God's righteous judgment simply because they claim they are born that way, or just want to be free to love, or say that it is normal.
People are born with a tendency to lie. Does that make it okay?
People want to love each other, but since when is "love" the determiner of what is right and wrong?
We Christians should pray for the salvation of the homosexual the same as we would for any other person trapped in any other sin.  This is not an issue of arrogance or judgmentalism. We don't want anyone to be eternally lost due to their sin, and that includes gays and lesbians.
The homosexual is still made in the image of God—even though he (or she) is living a lifestyle of sexual sin.  Therefore, we Christians should show homosexuals the same dignity as anyone else with whom we come in contact with.
Don't ridicule them. Don't hate them. Don't ignore them. Tell them that freedom and forgiveness is found in Jesus alone. Let them know that God loves us and died for us that we might be delivered from the consequences of our sin.
But this does not mean that you are to approve of their sin. Don't compromise your witness for a socially acceptable opinion that is void of godliness and biblical truth. Instead, be kind to them.  Be loving.  And when the opportunity arises, tell them the gospel.
Can Homosexuals Ever Be Forgiven By God?
Remember, the Bible is our sole authority. Remember that God can save anyone, at any time, and from any circumstance. And as the following Bible verse proves, remember that there are many Christians today who were delivered out of that lifestyle by a compassionate and loving God.
"Or do you not know that the unrighteous will not inherit the kingdom of God? Do not be deceived; neither fornicators, nor idolaters, nor adulterers, nor effeminate, nor homosexuals, nor thieves, nor the covetous, nor drunkards, nor revilers, nor swindlers, will inherit the kingdom of God. Such were some of you; but you were washed, but you were sanctified, but you were justified in the name of the Lord Jesus Christ and in the Spirit of our God." (1 Corinthians 6:9-11; underline is mine).
Praise God that He is the God of second chances!
QUESTION FOR COMMENTING BELOW

: Do you agree with what the Bible teaches about homosexuality or do you disagree? Why or why not?
* Image credit: Jason Sheveland (Creation Swap)