You can almost make statistics say anything you want them too.  Almost, that is.  Yet regardless of which side of an issue you happen to be on, you just can't ignore certain facts and stats.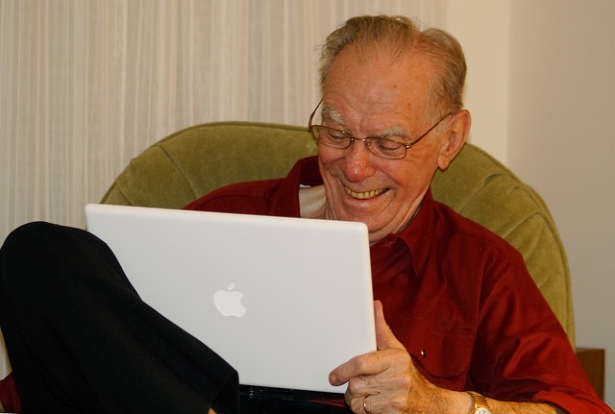 According to the Facebook infographic of an article I posted a few days back, in 2008 the average age of a Facebook account owner was 33 years.  In 2010 that average age jumped up to 38 years old.  It's really only a jump of about 3 years, as those 33 years olds turned 35 in 2010, but it still shows an increasing trend.
However, when you take this statistic from the world's largest social media platform and place it up against American Christianity, there are some pretty interesting things to notice.  The main thing I notice is that American Christianity is drawing closer and closer to the Tipping Point of social media interaction.
And here's why…
Malcolm Gladwell wrote a best-selling book in 2000 called, The Tipping Point: How Little Things Can Make a Big Difference.  It's an interesting book about how the accumulation of small factors can lead to dramatic change.  In fact, Gladwell defines the tipping point as, "the moment of critical mass, the threshold, the boiling point."
And I think that's about where we're at today in the church.  We closing in on critical mass and nearing the boiling point of greater things to come!
When it comes to Christianity and the effective use of social media, I personally believe we are significantly nearing that critical point in effective communication.  I believe this is an epic moment in the life of American Christianity.
According to the Hartford Institute For Religion Research, 59% of all Christian churches have less than 100 members.  A church of this size will have only one pastor, and many times this pastor will be bi-vocational, as the active membership can't support a full-time pastor financially.  These pastors are not elderly, but they certainly are not in their younger 30's, either.
Regarding the average age of church leaders (pastors), here's what was determined from the information provided by the larger mainline denominations across America:
"In the past few decades, men and women have been entering the ministry at older ages. Most had another career before going to seminary, and by the time they settled into the role of minister they tended to be middle-aged.  In a recent study, the median age of senior or solo Protestant pastors was 51. The median age of senior or solo black pastors was 53. Roman Catholic priests are the oldest; their median age was 56. Associate pastors and those serving in non-church settings tended to be slightly younger."
So the average age of senior pastors, for the most part, is in the low 50's.  The average aged user of social media is in their mid- to late-30's, and that age seems to be trending upward.  More technologically-inclined young men are entering and graduating from seminary in order to pursue pastoral ministry.  The less-technologically inclined, older pastors are retiring and these younger pastors are filling those positions.
Pastors are getting nearer in age to the average person at their church and, as far as a church's use of technology is concerned, this can only be a good thing regarding the usage of social media by pastors.  Churchgoers want to communicate with their pastors and other church leaders, but the fact of the matter is that an hour or two on Sunday is simply not enough time to develop open and honest communication.
Active participation in social media is the future.  It's just around the corner.  Some might argue it has already arrived.
What do you think about that?  Isn't this interesting stuff?  Lord willing, it will create much more accountability in local congregations, as the church shepherds will likely become more involved in the internet-activities of their sheep.  That is not necessarily a certain fact, but statistics seem to be pointing that way.
As a bonus for all you Christian stat-mongers out there, here are a few other interesting bits I found from David Roozen's, A Decade Of Change In American Congregations 2000 – 2010.
In 2010, more than one in four congregations had fewer than 50 people in the pews. And although the number of megachurches doubled in the last decade, the growth of the Evangelical church seems to be plateauing and their congregations beginning to shrink.
Over half (53 percent) of Oldine Protestant congregations consist of seniors 65 years old or older, and 75 percent of these churches said that 18-34 year olds make up less than 10 percent of their membership.
Nevertheless, churches are trying new things and working hard to stay alive. The survey found considerable growth in racial/ethnic immigrant congregations.  Likewise, there was dramatic adoption of electronic and Internet technologies.  Additionally, many congregations had a general increase in the breadth of both member-oriented and mission-oriented programs.
More churches are turning to contemporary worship. In 2010 electric guitars and drums could be found in one in four congregations, a 14 percent increase from 2000. Evangelical churches were the early adaptors of contemporary worship, but it has now gained a strong foothold in Oldine churches as well.
Roozen said the research shows contemporary worship to be a catalyst of spiritual vitality, especially when it was combined with other innovative worship practices.
QUESTIONS FOR COMMENTING:  What do you think about all this?  Is it interesting to you?  Do you care?  What trends have you noticed in your own local congregation regarding the use of technology and social media?