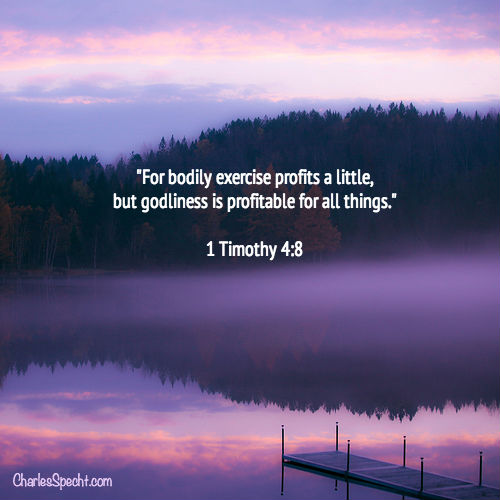 Today is a day the Lord has made! Rejoice in it and be glad!
Bible Verse of the Day
This is the first article in what, Lord willing, will become the first of many that will provide encouragement from God's Word. All of God's people will benefit from reading a Bible verse of the day.
I pray that you'll be encouraged by what the apostle Paul wrote to Timothy. Take special note of verse ten. What you are about to read below are commands for God's people. May God richly bless you, my beloved.
1 Now the Spirit expressly says that in latter times some will depart from the faith, giving heed to deceiving spirits and doctrines of demons, 2 speaking lies in hypocrisy, having their own conscience seared with a hot iron, 3 forbidding to marry, and commanding to abstain from foods which God created to be received with thanksgiving by those who believe and know the truth. 4 For every creature of God is good, and nothing is to be refused if it is received with thanksgiving; 5 for it is sanctified by the word of God and prayer.6 If you instruct the brethren in these things, you will be a good minister of Jesus Christ, nourished in the words of faith and of the good doctrine which you have carefully followed. 7 But reject profane and old wives' fables, and exercise yourself toward godliness. 8 For bodily exercise profits a little, but godliness is profitable for all things, having promise of the life that now is and of that which is to come. 9 This is a faithful saying and worthy of all acceptance. 10 For to this end we both labor and suffer reproach, because we trust in the living God, who is the Savior of all men, especially of those who believe. 11 These things command and teach.

(1 Timothy 4:1-11)
Photo Credit: Denis Collette…!!! via Compfight cc